Gay2Gay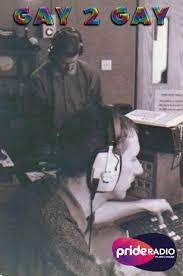 Show Times
Not Currently Scheduled.
About the Show
Jump to:
Back by popular demand! We are replaying the programme that broke the mould – Gay 2 Gay with Mega Sal and his fabulous team.
Originally broadcast in the 90s, Gay 2 Gay was the first commercial LGBT+ show and we've managed to secure some of the best shows from the series.
It was a different time. Some of the language is not 'up to date' but without this show, Pride Radio and other LGBT+ stations would be not have existed.